Expo 2017 - Astana Kazakhstan
Italian Pavilion Illustrations
I had the pleasure to realize 5 big illustration to decorate the walls of the italian pavilion at Astana expo 2017.
The main theme of the expo was the future of energy.
The concept of the italian pavilion was - in very short - about history, as heritage of italian genius, and ingenuity, the typical italian skill to do the best in dramatic situations (for example a earthquake or a temporary lack of resources).
//////////////
My task was to realize 4 big illustration representing some the most ingenious minds of italian history: Leonardo Da Vinci, Alessandro Volta, Antonio Pacinotti and Enrico Fermi. Plus, one illustration for the entrance path about history and future.​​​​​​​

Physicist, inventor of the battery
Physicist, inventor of the direct current dynamo
Physicist, inventor of the nuclear reactor. Nobel Prize in 1938
a few words about this one: my illustrations was - of course - decorative, but also had to work as a grid. In fact, this wall was a huge projective surface concerning the whole italian history of energy, not just Fermi's work. That's why you can see wind turbines or oil pump. More, every portion designed by my lines was a projection field. Well.. this has been a great challenge :)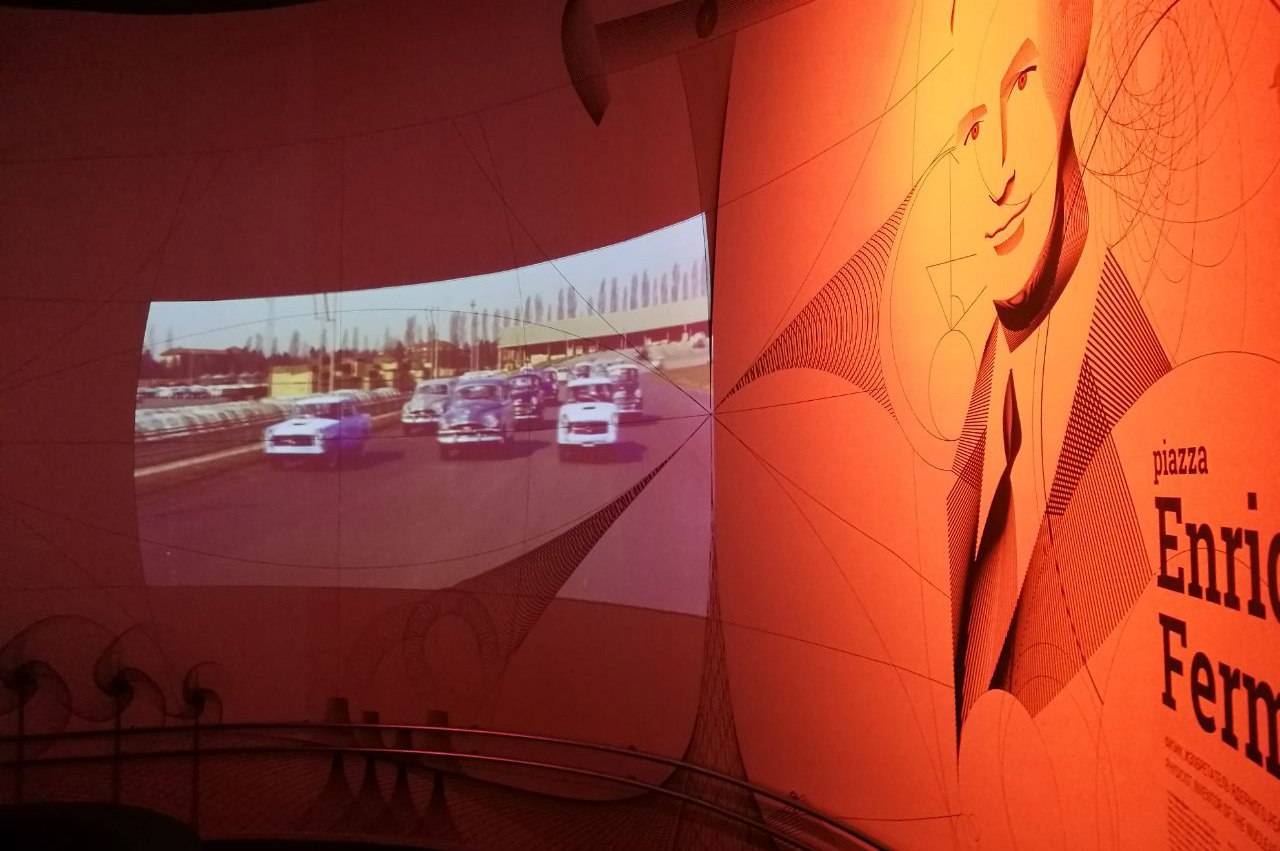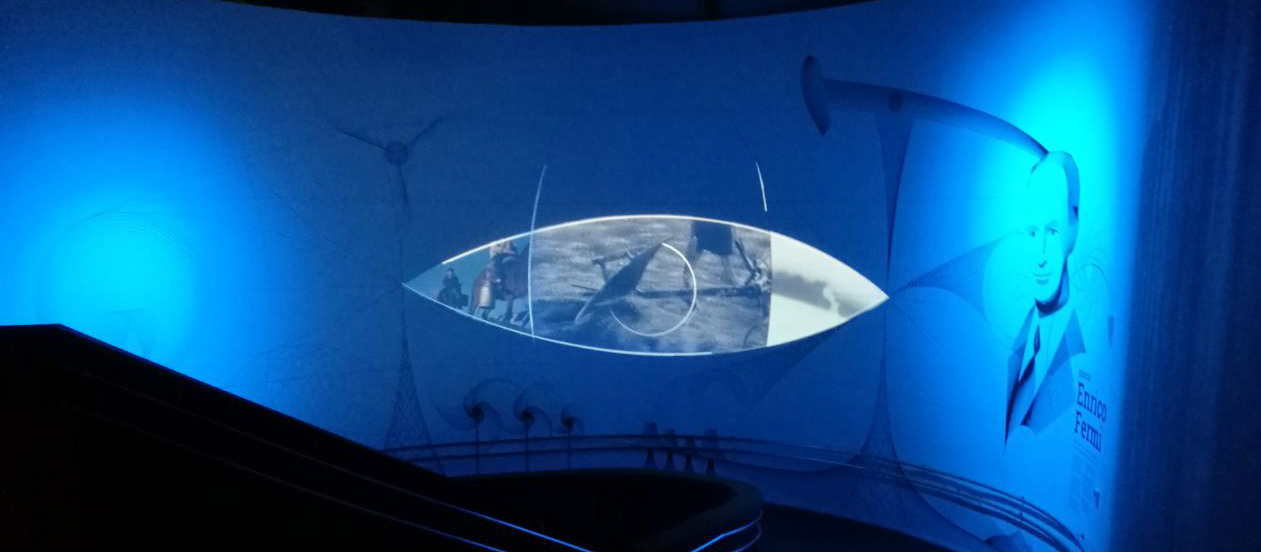 Engineer, artist and inventor. Genius.
Abstract illustration about ingenuity (the boy) and history (the old man), both watching to the future.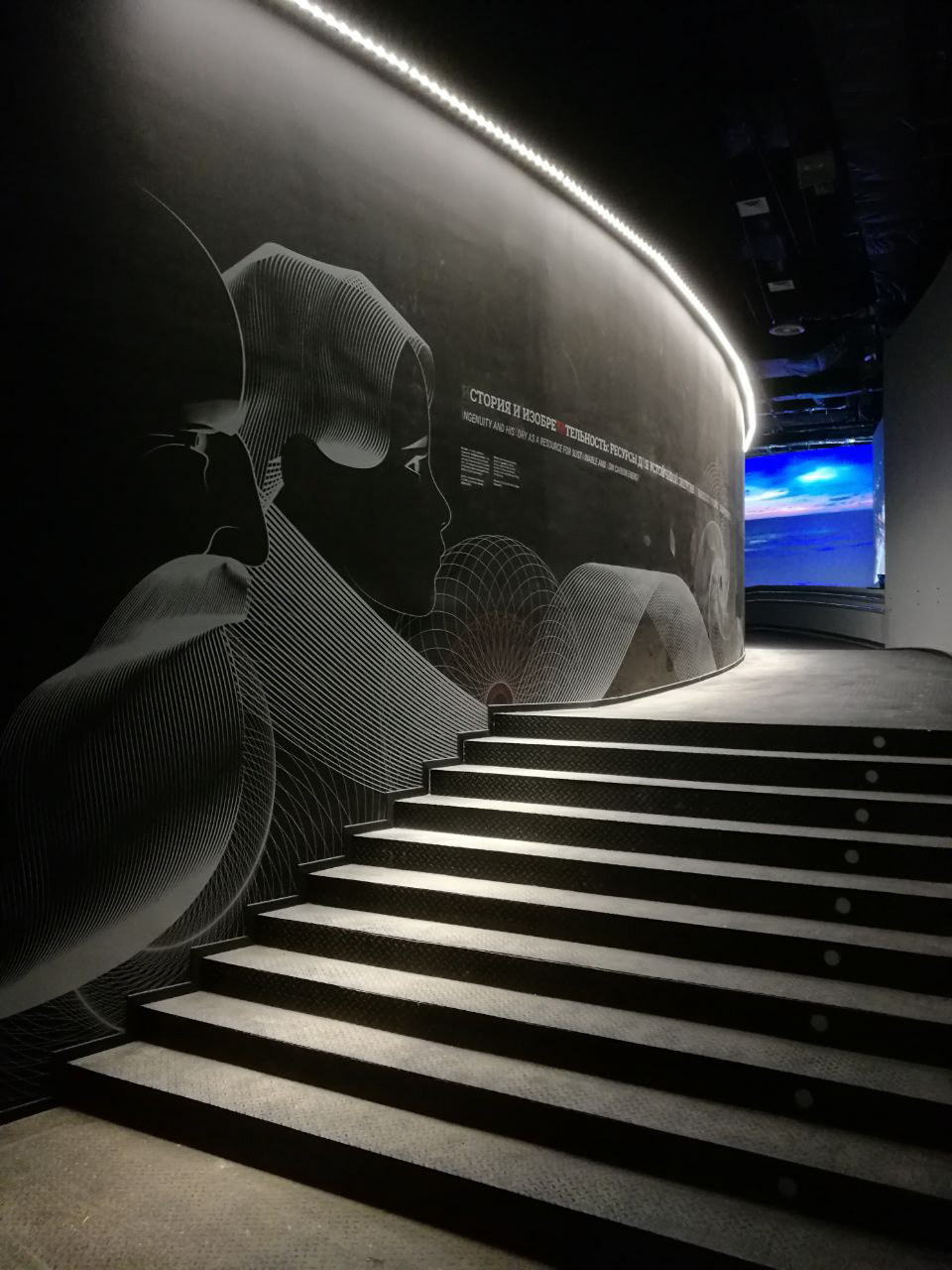 All credits here.
Thanks for Watching